GoDaddy is one of the largest web hosts in the industry, if not the largest. They are a mighty corporation that stands above the rest when it comes to scalability and resources which has its advantages and icky issues.
But it tells you something considering the history of the company itself. GoDaddy started as a humble domain registrar in the year 1997. Since then, the company has plunged itself headlong into the hosting business, ultimately ending up as the Walmart of web hosts. They are a one-stop-shop for everything related to web hosting.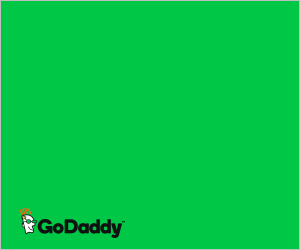 GoDaddy is best known as a domain registrar but if you are an industry insider, you will also know them for how cheap their services are. GoDaddy is known for its highly competitive pricing and brand recognition. I mean it is hard to miss all those GoDaddy girls in the middle of Superbowl commercials.
The thing is, GoDaddy is a huge company and thus possesses the resources that more companies do not and this has a lot of advantages. Firstly, the price. They can use the capital they have to give you cheaper products and GoDaddy does that quite well.
You can register a service with as low as a dollar which is, quite frankly, impossible elsewhere. Additionally, unlike other companies in the business, they don't offer a money-back guarantee. Instead, they offer you their services for free, with a trial period.
This is something is have never seen in the hosting industry. You can start using their service without even having to use a credit card and that says something, although I am not entirely sure what yet.
 On top of all of this, they have huge discounts and offers on their services. Right now you have up to 60% off on some of their services, but we will get to more of that as I speak about their services in particular.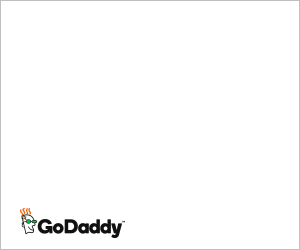 At the core, GoDaddy is still a domain registrar and they have not left that identity of their company in the past. Even now I have to admit, they are the best domain registrar on the planet. You can pick domains for free and they have an extension that you want.
They currently have an offer running for their newest extension, the .co domains. They are offering .co domains for just $11 which is a 60% discount on their true value.
Although GoDaddy was a domain registrar now it is equally well known for its hosting services. The company has moved into the realms of being the one place for all your web needs. You get the regular stuff, WordPress, dedicated and shared hosting services.
The uptime is fairly high on all of them and the speeds can be better, but it is by no means a buzzkill. It is still fast when you consider the industry-standard.
Now when I said that they are a one-stop-shop I wasn't kidding. You get everything you want right here, whether it is marketing tools, or email services or even extra security stuff.
I am usually not a fan of integrated services since I like having individual services from different companies. For example, I use GoDaddy's hosting but Gmail's email services, savvy? But I like it that way and it is by no means the best way to do things, it just adds more work to your plate.
GoDaddy offers everything.
One single integrated solution for all of the services, if you choose to pick it. This reduces the workload you have and allow them to manage everything. You have email, hosting, marketing tools, and security all in one place and you get a good deal on it too.
GoDaddy is currently offering a 60% discount on its email service and more offers on its Microsoft Office suite offering. With the festive season coming in, you have another offer where you earn cashback depending on the money you spend on their services for a particular period.
Although technically this is not a review piece, I will still give you my conclusion to the services GoDaddy offers.
So, all in all, GoDaddy is brilliant for beginners. Cheap prices, integrated services easy setup and onboarding and scalability like no other. But if you are hell-bent on specific things, then you may probably be better off with other options. But I will tell you one thing though, Not many can operate at the level and scale that GoDaddy can.