For your kind information, what does bcc mean in email, Bcc mean blind carbon copy and Cc means carbon copy and this is a kind of funny that a software application would use abbreviations that refer to pre-software days. For emailing, you use Cc when you want to copy others publicly, and Bcc when you want to do it privately. You can also see that any recipients on the Bcc line of an email are not visible to others on the email.
These tips that can help for beginners started and we provide information for those who already know how to use Bcc.
Tip 1: How to remove and add Bcc
This one is the biggest hurtles that customers face is figuring out how to add or remove Bcc to or from an email.
To do that, open your email message, and on the options tab in the show fields group, click Bcc.
Bcc appears in the Send area of your email, below Cc. (Cc appears in the send area by default.)
Here, if you want to remove Bcc from your email, again go to the options tab in the show fields group and click Bcc. Once you add or remove Bcc, it says that way for that for email messages.
Tip 2: In this tip you can get idea of, how to see recipients of a Bcc email that you have sent.
     While others can't see who's on the Bcc line of the email you send, you might want to remind yourself who you included.
To do that, go to your Sent items folder and you can open the messages with Bcc recipients. (By default, all sent messages are stored in the Outlook sent items folder.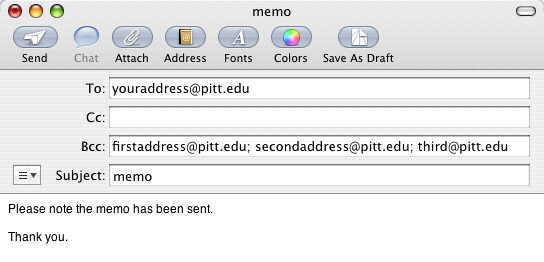 After that all recipients appear in the header section of your message.
  Tip 3: You may think that, when to use Bcc.
      Most people don't know when to use cc and Bcc, here we are giving suggestions when to use the Cc line, you put people there who you need to keep in the loop even though they're not the primary people you're sending to.
      When you want to keep recipients hidden from people on the to: line, then you add them to the Bcc line.
Don't reveal your identity, this was the second reason that you need to care of that. If you're on the Bcc line of an email and you reply to the email, your secret's out-everyone on the To and Cc lines knows you were Bcc. We hope this article has helped you understand enough related to what does bcc mean in email and wish to see you soon again.